My sister had a birthday earlier this month. During the house party she had to celebrate the occasion her bike was stolen. This was a huge bummer, but it made it easy to figure out what to get her for her birthday, and I got to go bike shopping which is one of my favorite things.
I took her to Mission Bicycle Company the day after her party and we put in an order for a new bike. I tried to convince her to do a build similar to my Automatix build (also from Mission Bicycle) but she wanted gears so we went that route. Her build ended up with the Shimano Alfine 8-speed internal gear disc hub. We also did the full Mission Bicycle security package which has security bolts for the saddle and the Pinhead front wheel lock.
Another cool thing about this bike is that normally the shifter that comes with Alfine hubs can only be mounted on upright 22mm diameter handlebars. Mission Bicycles actually works with someone who has designed a custom anodized aluminum shifter that can be mounted on other handlebar sizes. This means you can use standard 25.4mm handlebars with the Alfine hub. My sister took advantage of this and went with 25.4mm bullhorn style handlebars which is kind of a unique build that only Mission Bicycles does as far as I know.
I was also impressed when we got the bike to see that they actually do internal cable routing for these bikes. This is something that you normally only see on higher end road bikes, and as someone who loves steel frames I'm happy to see someone making steel frame bikes this way.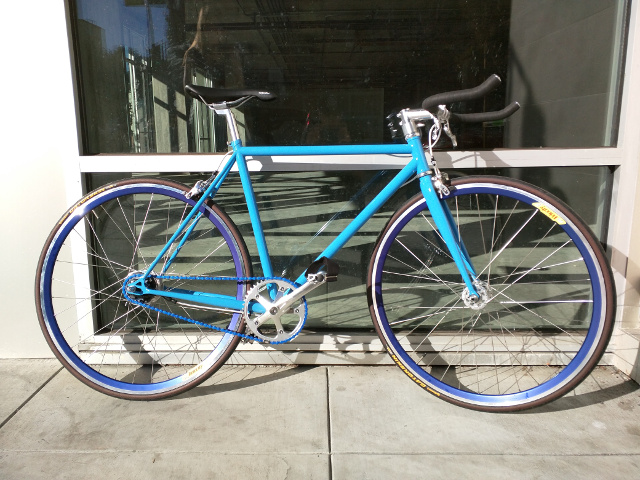 Happy birthday, Larissa!